You can access each campus by clicking the schools drop down menu on the top right.
District State required information including financial reports, contract data, personnel policies etc. can be easily found by clicking the STATE REQUIRED INFORMATION icon on the bottom of the page.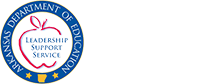 You can access additional information for each campus or the district by clicking the menu option at the top left and exploring options inside the menu.
Staff directory will be located inside the menu (top left) inside the directory/staff icon.
Monthly Lunch menus are located inside the document tab for a quick printable monthly version of each campus menu option.
A downloadable app is available by clicking the app store or google play or you can search inside the app or google store for Stuttgart Schools Apptegy.